I walk to the back of the store looking for a 2 litre bottle of soda. They don't have the kind I like and only carry generic brands. I return to the front, wondering why my mobile phone doesn't work. I attempt to call it using a land line, it still doesn't work.
On my way back, I notice crowd is gathered near the center of the store where children's books are on display. There is commotion over Phillip Pullman's The Golden Compass as people are trying to get others to boycott the movie. I wish they'd understand that by drawing attention to it will only cause more people to want to see it. Even though I'm not a fan, I don't really care if anyone else sees it. Sorry Pullman, I'm in the C.S. Lewis camp.
I walk outside to the parking lot and climb into the back seat of a black pick up truck. I see a familiar face approaching me. Brittani climbs through the window of the truck and sits next to me in the back seat. Somehow I don't question this method of ingression. She has obviously been in the sun a lot, her normally pale face now matches the hue of her hair. I can't help but laugh at her when she smiles, her white teeth in stark contrast to the red of her face. I tell her that I'm glad that she found me because I thought we would not see each other before Christmas. She agrees and wishes me well over break and climbs out of the window again. I watch as she struggles through the opening. She has an awkward grace.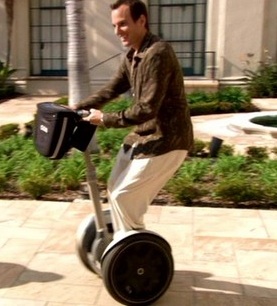 I'm told to get some gas, so I climb into the front and drive off down the dirt path, presumably towards some gas station in the swamp. There is no seat, but instead I stand behind the steering wheel. We pass someone on the side of the road riding a segway.
We approach a dip in the road where a stream has formed, blocking access. As we get closer, we notice that this stream is infested with alligators. We turn around...
----------------
Listening to:
Wilco - Heavy Metal Drummer